PlenMED designs centrifuges for a wide range of applications. Our Gerber Centrifuge is suitable for Small Medical Institutions and University Laboratories.
It can also be used by Research and Development companies, Beauty Salons, Scientific Research Institutions, etc.
These centrifuge machines are ideal for all types of Laboratory settings and applications.
PlenMED is a novel name in the industry of biomedical products and machines. We believe in serving our customers with efficient and cost-effective products.
We are one of the finest and dependable manufacturers of Gerber Centrifugein all of China.
Our main aim is to provide you with the best quality products along with extensive tele-support to make the overall experience exceed all your expectations.
Your Reliable Gerber Centrifuge Machine Manufacturers in China
Basic Features Of Gerber Centrifuge
Our Centrifuges come equipped with an AC Brushless Motor along with a study Microprocessor control.
The machine also has a 5-inch Color LCD screen that shows the speed parameters and timer. It also displays the rotor data, program information, and RCF.
You can easily get notifications about the Deceleration or Acceleration-related information.
It also provides Error Code Information to the user.
PlenMED makes its autoclavable Gerber Centrifuge machines with a durable steel body. At the same time, the chamber is manufactured from stainless steel, which is safe from harsh detergents/ disinfection liquids.
Its compact size ensures that it does not take up a lot of counter space.
These come fitted with a Gas Hinge to safeguard the user from potential Lid Drop.
Our Gerber Centrifuge also has a Safety Electrical Lid Interlock feature. This ensures that the lid remains locked shut till the rotor is rotating. The machine will not function till the lid is kept open, and the LCD will show an Error Code.
What is Gerber Centrifuge?
A Gerber Centrifuge Machine is a tool used to separate and calculate the fat content in a milk sample. It is also used for extracting fat substances from the sample.
Because of its main application for this task, it is also called Milk Centrifuge. This machine can be used for a wide range of tests and experiments.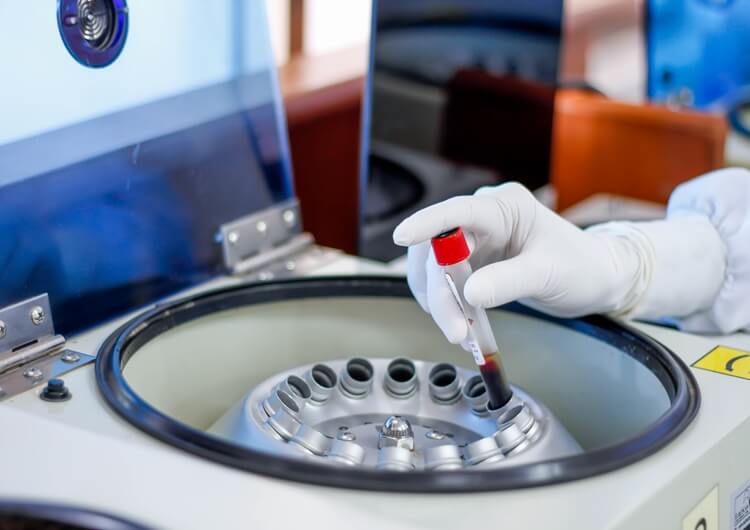 What Is The Use Of Gerber Centrifuge Machine?
Electric Gerber Centrifuge Machine has a wide range of applications in the industry. Some of the standard tests it is used for are:
Fat Determination
Solubility Determination
Fat Extraction
What Happens When You Centrifuge Milk?
By using a Milk Centrifuge machine, one can easily speed up the milk separation process. You will have to place the whole milk in the container or vial for the Centrifuge.
The fat globules will slowly start splitting from the milk and gathering at the center of the drum/ tube. After this process, the skimmed milk will be collected on the outer side of the container.
How Does Gerber Method Detect Fat In Milk?
A Milk Centrifuge Separator Machine generally requires adding sulfuric acid to the milk. Experts ease the process by using a combination of centrifugation and amyl alcohol.
For this, the Gerber machine is equipped with a Butyrometer to calculate the fat content. But, to know more about this separation process, you can watch a video here.
https://www.youtube.com/watch?v=muswKsqvGnM
What Is Milk Butyrometer?
A Butyrometer is another functional machine required to measure the fat content in the provided milk sample or any other product. It uses Gerber's special determination method, which Niklaus Gerber, a Swiss Chemist, discovered.
What Is The Average RPM For Gerber Centrifuge?
On average, a Gerber Centrifuge Separator Machine must operate at a speed of 2400 RPM to deliver the best results.
What Is PlenMED Gerber Centrifuge Made Of?
Our Gerber Centrifuge sports a durable steel body paired with an equally lasting stainless steel autoclavable chamber. The chamber is entirely safe from wear against the use of disinfection liquids or detergents for cleaning.
What Are The Other Features Of Our Gerber Machine?
Some other distinct features of our Milk Centrifuge are:
5-inch LCD screen with Colorful Display
Gas Hinge Lid
Safety Electrical Interlock for Lid
AC Brushless Motor
Microprocessor Control
Where Can A Gerber Centrifuge Machine Use In Industries?
PlenMED designs Gerber Centrifuge to be used in different domains and businesses. Some of these are:
Small Medical Institutions
University Laboratories
Research and Development Companies
Beauty Salons
Scientific Research Institutions
And several other Laboratories
What Precautions To Take When Using A Gerber Centrifuge?
To ensure optimal safety standards while using a Milk Centrifuge Machine, follow these easy tips:
Place it on a plain and leveled surface
Perform complete unit check-up before using it
Check and clean the tubes/ vials/ drums before use
Review the maximum load of the machine
Recheck the top or set speed for the sample
Make sure you have balanced the test tubes or containers properly
Secure the lid shut before starting the machine
Let the rotor come to a complete stop before opening the Centrifuge
Do not try to force open the lid during the rotation
Keep an eye on the machine's performance
Please turn it off in case you notice unusual vibrations or sound
Why Do You Need To Balance A Milk Centrifuge Machine?
Before starting the centrifuge machine, ensure that you have placed the correct amount of load in the right holders.
It should not be more than the recommended amount as it can affect the machine's performance. Maintaining the right balance will help in avoiding potential risks to the instrument and the user's well-being.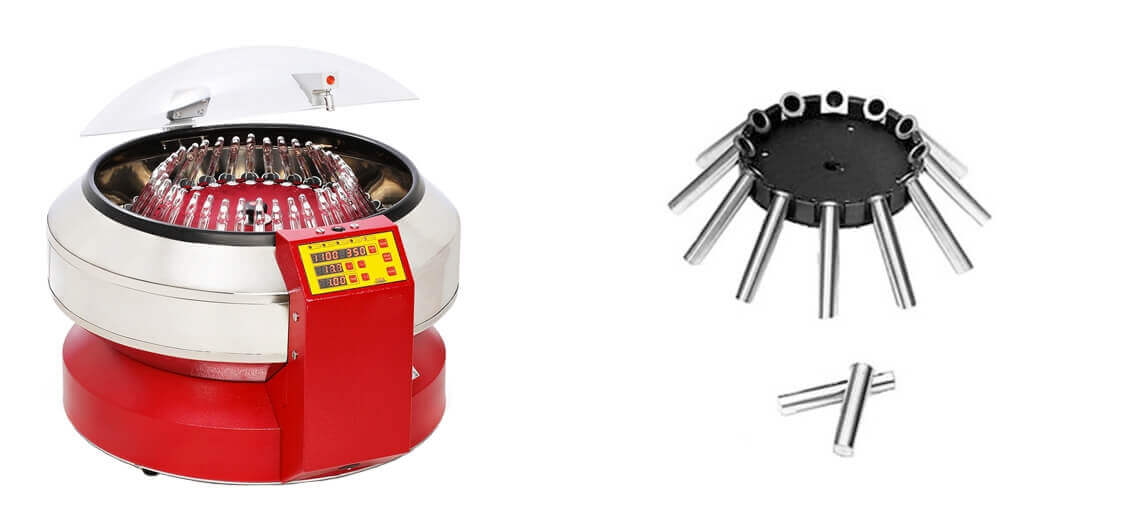 What Happens When You Don't Balance The Milk Centrifuge?
A Gerber Centrifuge Separator Machine functions at a very high speed. This means any mishandling of the instrument can damage its components or mechanics.
It can also cause major injuries or casualties to the user. Additionally, the breakage of the container releases aerosols, which are detrimental to health when inhaled.
Why Should You Wait For A Centrifuge To Stop On Its Own?
As mentioned, one should never try to open the lid while the container is still rotating. It will not only cause possible injuries but can also affect the quality of the solution.
The tampering will stir the sample again, which will require you to spin it again to get the right outcomes. Therefore, let the rotor come to a complete halt before opening and removing the tubes.
What Are The Other Centrifuges Available On PlenMED Website?
Gerber Centrifuge is just one of our study models. At PlenMED, we also offer special centrifuge machines for different applications. These include:
Benchtop Centrifuge
Refrigerated Centrifuge
High-Speed Centrifuge
Large Capacity Centrifuge
Low-Speed Centrifuge
Floor Centrifuge
PRP Centrifuge
What Is The Milk Centrifuge Machine Price?
If you want to know more about PlenMED Centrifuge Machine Price, you can visit our Contact page and fill-up the form provided.
How Can I Contact PlenMED Team To Know More About Gerber Centrifuge?
PlenMED support teams are always available to answer all your queries related to our Gerber Centrifuge. You can call us on +86 183 7319 9676 or drop an email at river@plenmedical.com.